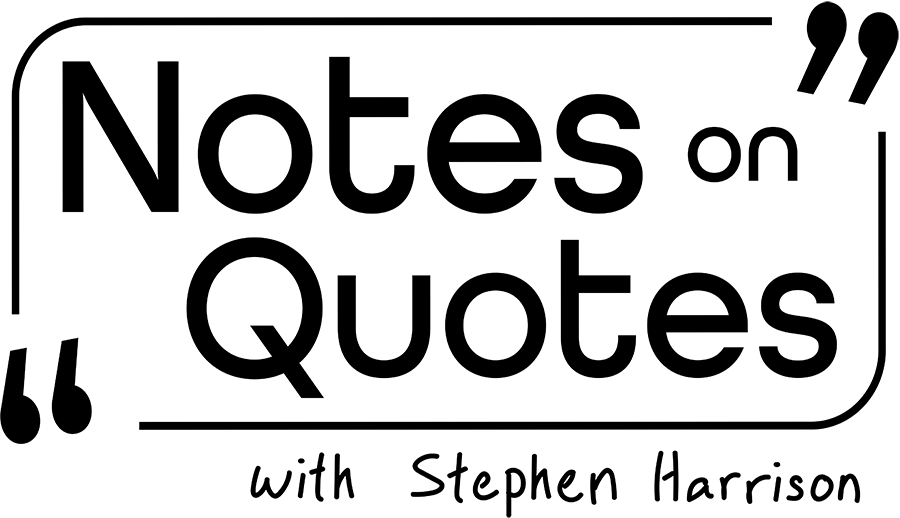 So what quote are we chatting about today?
Notes on Quotes is an interview series where Stephen Harrison chats with interesting people about a quote that's meaningful to them.
Listen to the podcast on Apple, Google, Spotify, YouTube, and other platforms. Print versions below & on Medium.
Sign up for the newsletter and receive a free PDF with a preview of 5 of the most fascinating interviews. Get access.